Jagware OST to PST Converter Product Guide
Before you start the OST to PST migration, install the demo version of tool and activate it so that you can transfer multiple OST files in batch.
Step 1: As you launch OST to PST converter after activation the initial screen will appear as shown below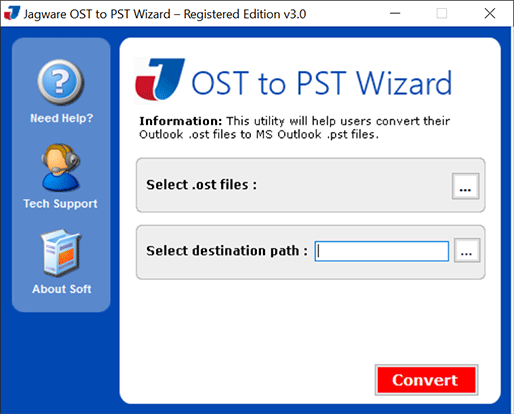 Step 2: Now, Click on button shown below to add .ost files..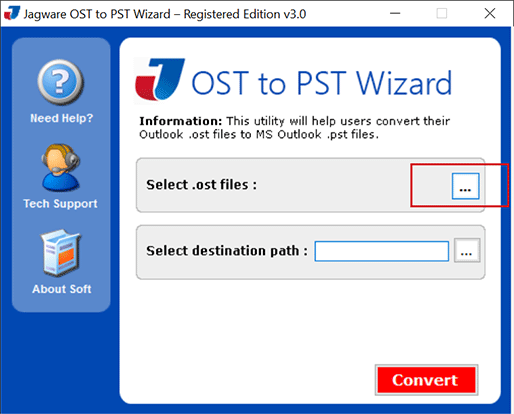 Step 3: As you click on the button above, following screen will appear and you can browse the OST file. You can add multiple OST files using "Ctrl + Select"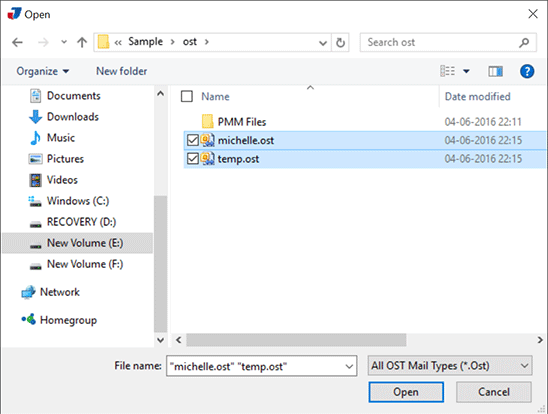 Step 4: Here; we have selected only one OST file for instance. After adding the OST file, choose the destination location where you want to save the converted PST file.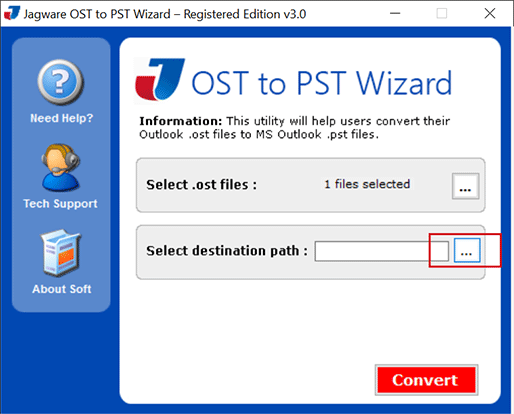 Step 5: After this, click on convert button to start the OST to PST conversion process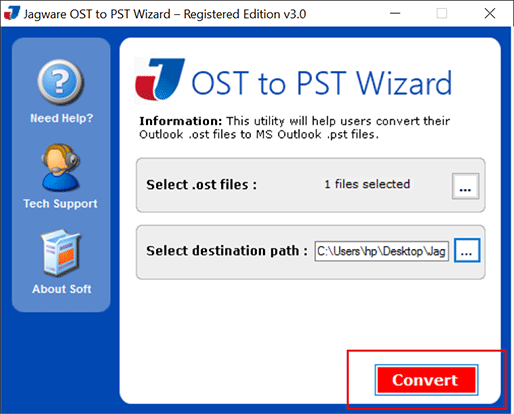 Step 6: You will see the following screen once the conversion process start.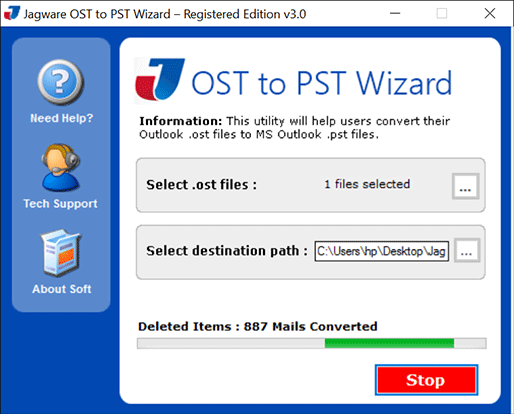 Step 7: As the conversion finished, an alert message pops up on the screen. Click "Ok" to close the screen.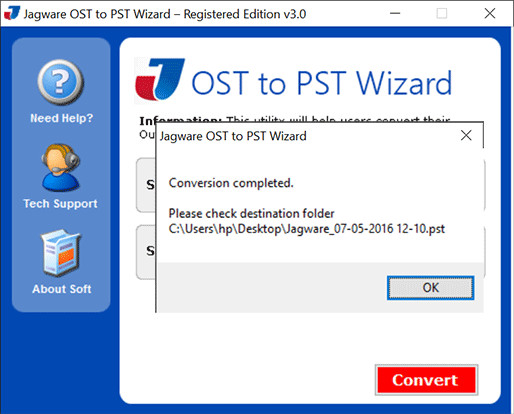 Step 8: During the conversion process, the software allows you to abort the process by clicking on "Stop".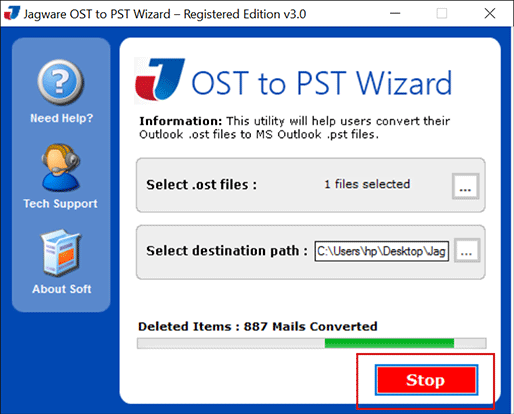 Step 9: Now, you can open the converted PST file in MS Outlook to view the emails. For this, first you need to open MS Outlook in your machine.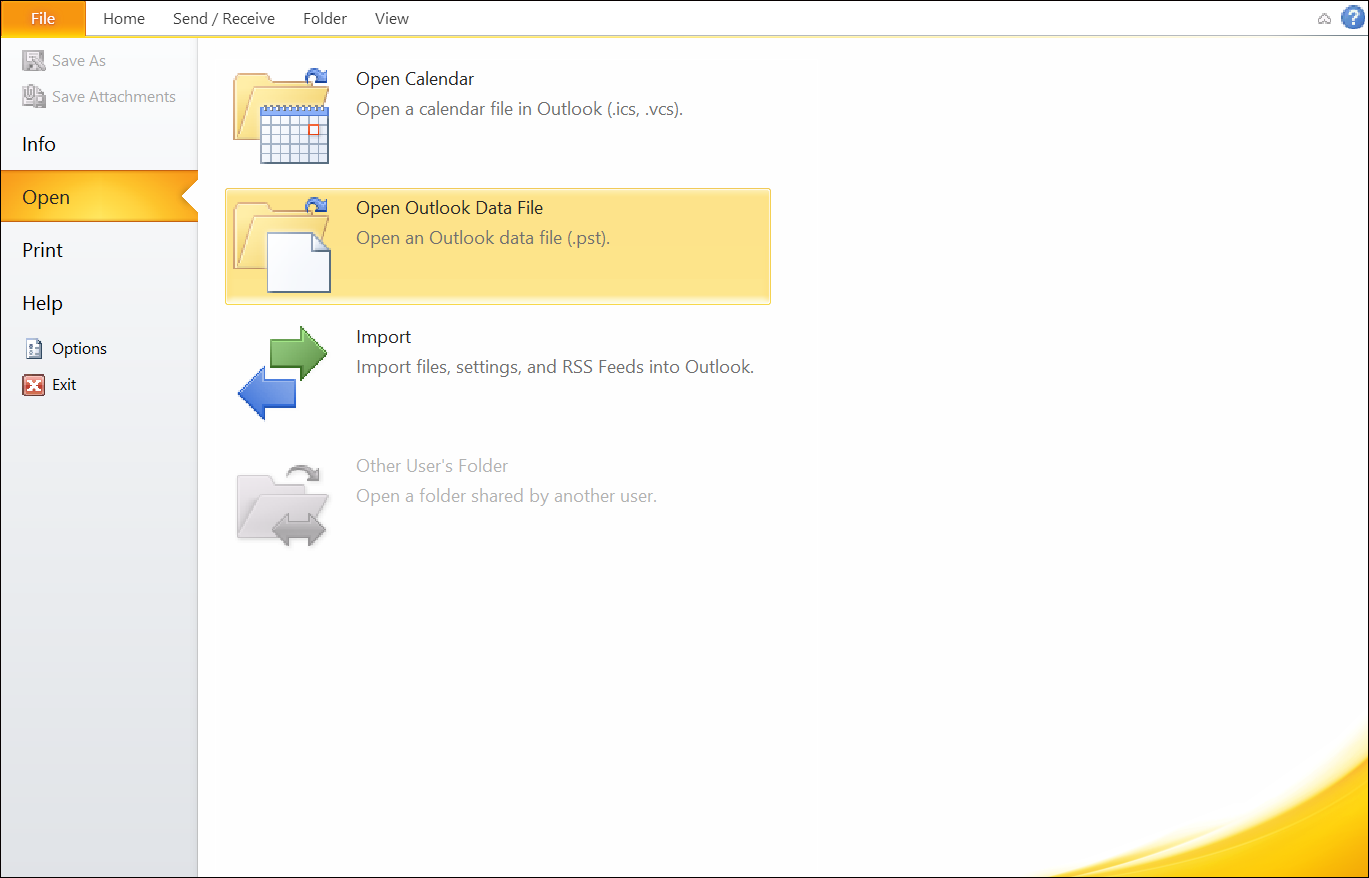 Next, Click on File in menu bar » Select Open » Open Outlook Data File » Browse PST file location » Open it
Note: These above steps are for MS Outlook 2010, it may vary for different Outlook versions so if you have trouble opening the PST file in Outlook feel free to contact us for help.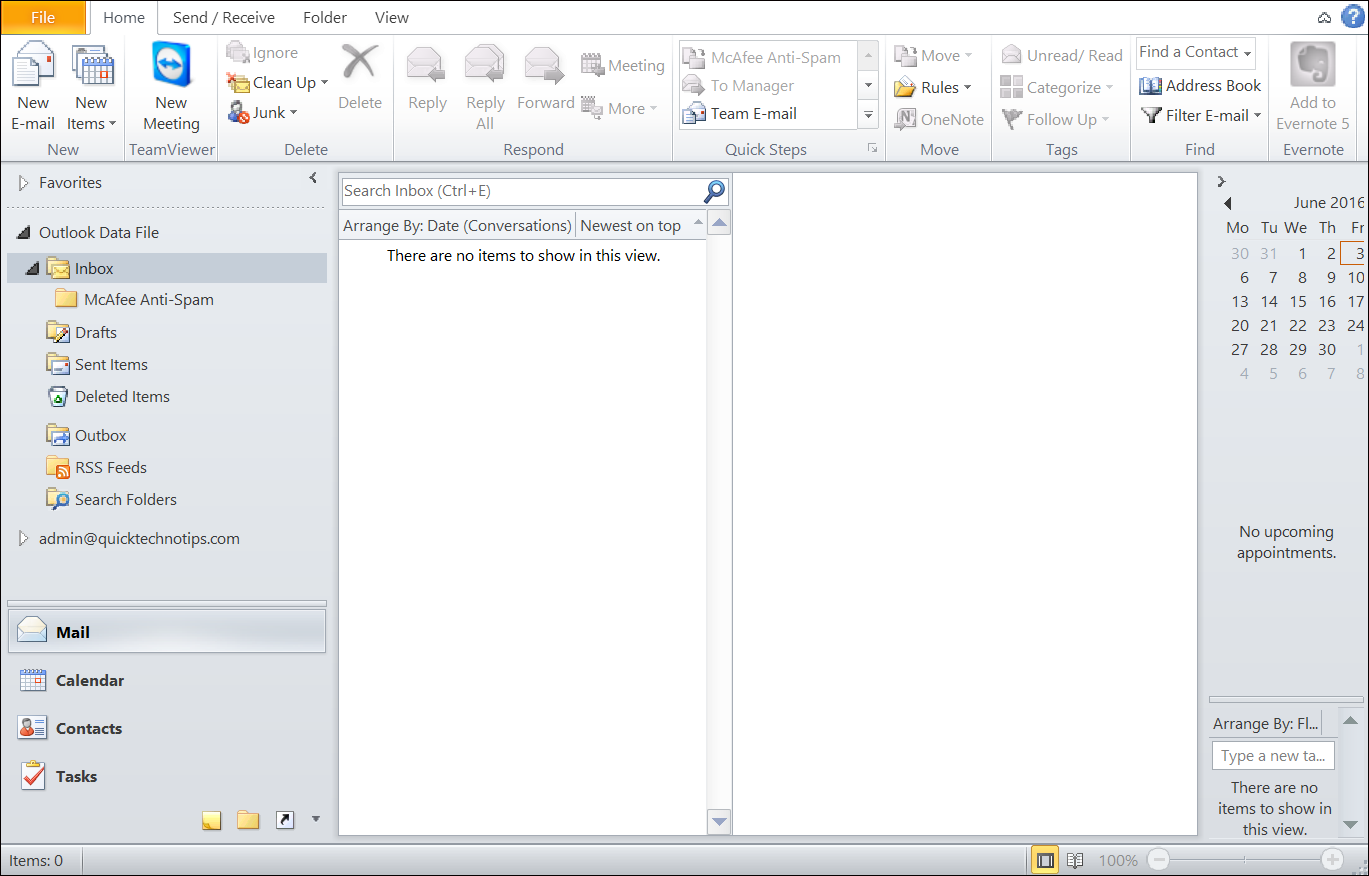 As you open the converted PST file in Outlook, you can preview each email being saved as shown in the image below.